WELCOME TO THE Utopia Hotels & Resorts, Daringbadi
We Provide The Best Services
Utopia Group of Hotels at Daringbadi offers chic, contemporary rooms with easy access into the heart of Daringbadi. We offer quality accommodation that suits your every need, be it enjoyment or relaxation or pleasure, at excellent rates. Each of our hotels reflects the individuality of its location and offers outstanding design, delivering the highest standards of guest comfort. Our team shares a passion to deliver exceptional service for your pleasant stay. Access information on a specific hotel, check availability or to book online, simply use our online booking system. With our best rate guarantee, you will not find a better deal anywhere else other than this website.
Bestowing excellent hospitality to its every category of guests, Utopia Hotels and Resorts reflect the culture and ethos of its location. With the perfect fusion of contemporary decor in the sumptuous interiors of the hotel, the hotel has set the bar of services much higher than the expectations of its guests. The concept of intuitive anticipatory service makes the guest experience unalloyed. The hotel welcomes and offers hospitality to guests coming from all around the world. We are focussed on delivering high quality, the best value, and superior customer service for an ultimate and intimate travelling experience. Our Hotels are the most reputed and the best in Daringbadi.
Utopia Resort is the finest resort in Daringbadi. It's just 4 km away from the main market of Daringbadi. Utopia Resort offers a breathtaking view of mountains from the room private balconies and windows. Utopia Resort spreads across 1 acre, consisting of rooms with modern amenities & excellent interior and tasteful décor, where every balcony designed to capture nature at its best. The beautiful sunrises in the morning, mountains, sunsets in the evening & lots more to say. The resort has an in-house restaurant, playing area for kids, and everything that you are looking for in your stay in Daringbadi. Elegantly designed bathrooms of these rooms also have 24 hours hot & cold water facilities, which is one of our unique offerings in Daringbadi. Once you are at Utopia Resort get more close to nature, get more close to you.
Hotel Utopia is centrally located at Main road, Daringbadi. Hotel Utopia is a budget hotel in Daringbadi, offering the finest modern comforts at great value for money. The hotel is an ideal choice for economy travellers to Daringbadi looking for a short comfortable stay. Our Hotel boasts of a neat and clean in-house Restaurant and a travel and communication centre, which is a pioneer in this field as far as Daringbadi is concerned. We have the cleanest & the most hygienic restaurant in this place specifically designed and reserved for our guests only.
Utopian Homes homestay, Daringbadi is a drive-in place with ample parking space which gives you a unique advantage of living far from the crowded areas, in the lap of nature. Utopian Homes is ideal for big families, couples or groups who do not want any disturbance. Utopian Homes is a bed and breakfast class homestay in Daringbadi. All rooms are located on the ground floor so it is also ideal for older persons who do not want to climb the stairs to reach their rooms.
Explore Our Hotels & Resorts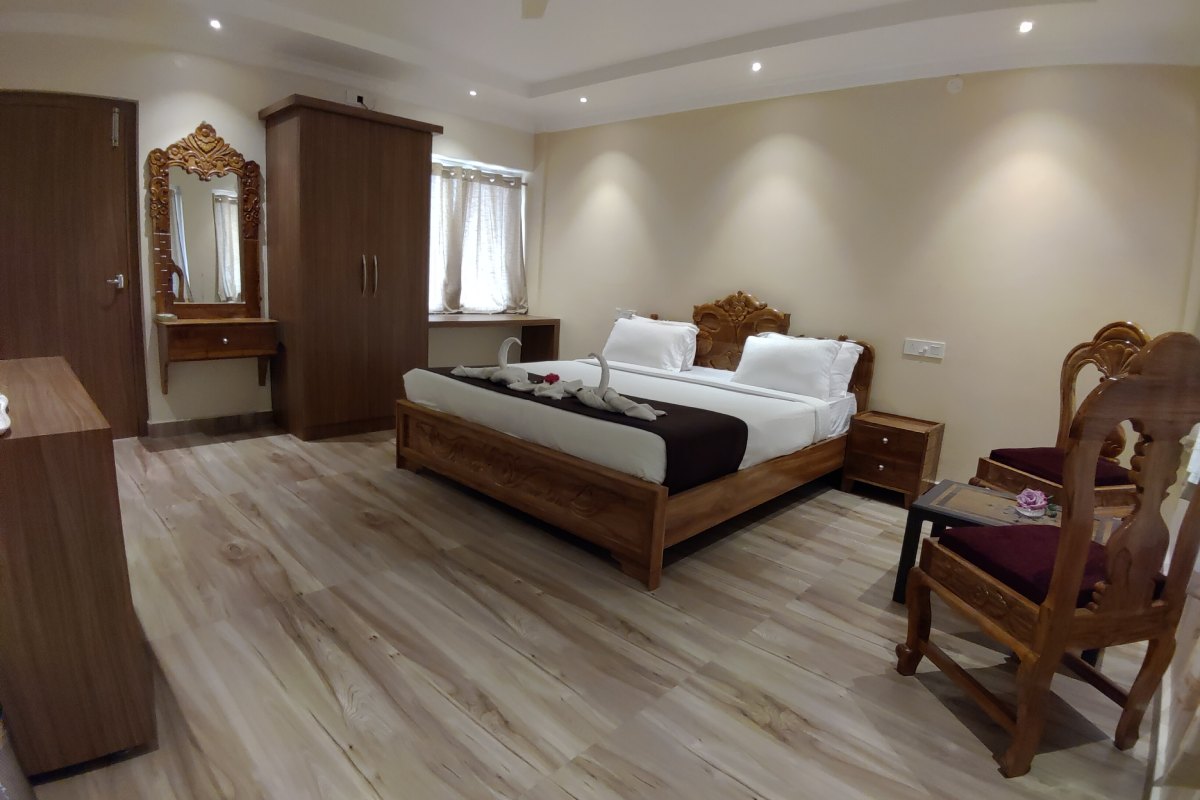 Utopia Resort
Utopia Resort is situated in a sprawling area of one acre, which is well landscaped overlooking mountains all around. The Resort provides well-appointed 24 spacious well-ventilated rooms with excellent ambience for nature lovers with amazing facilities and an activity area to spend some quality time with family members, and is a perfect get-away.
Hotel Utopia
Hotel Utopia is centrally located at Main road, Daringbadi. There are a few facilities that are available in our hotel, some of which are exclusive to us which makes us different from all others in Daringbadi, like an in-house restaurant reserved only for our guest which serve homely food.
What Our Guests Say
The best resort with great location and all the amenities
Utopia Resort, undoubtedly the best resort in Daringbadi. I have didn't expected to find this level of resort in a place like Daringbadi. Truly mesmerized by the view from the balcony of rooms. The suite rooms are the best. Check in check out was smooth. Staff behavior was excellent. They greet with warmth. It is still under construction. Let's see what it can do later in after the garden and lawn area is developed properly.
Rajesh Kumar Nayak
Nice experience
Very nice Luxury resort. Rooms are big and very clean. Hotel room service is excellent. View from resort window is fantastic. Food quality is excellent. Overall very good, calm and quiet place to stay. A must stay for those who don't mind spending some extra bucks in return of so much in return they are offering. Couldn't believe that a resort of this level is also there in Daringbadi. They provide 2 complementary mineral water bottle, Tea/Cofee maker, Green tea, coffee and tea bag.
Niraj Kumar jha
Just Wonderful
Loved the bonfire. We played antakshari beside the bonfire with friends. This place is having a big lawn to enjoy and relax. Checked other hotels in this place but nothing comes close to the amenities and comfort of this resort. Everybody should stay in this resort in Daringbadi.
Akash B