Our Services Redefined Post COVID 19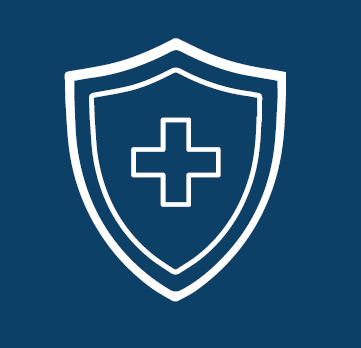 GETTING BETTER WITH BEST PRACTICES
The renewed and heightened safety protocols have been developed in accordance with the norms laid down by World Health Organization (WHO), Food Safety and Standards Authority of India (FSSAI) and the Government of India.
TRAINING TO DELIGHT, SAFELY
Our Staff at Utopia, are extensively trained on safety, hygiene and physical distancing norms to ensure guests' wellbeing and delight, every time.
ADDED ROOM..
Layouts for seating and guest / associate movement have been altered to enable physical distancing in vehicles, lobbies, elevators, banquets, restaurants, service areas and common areas.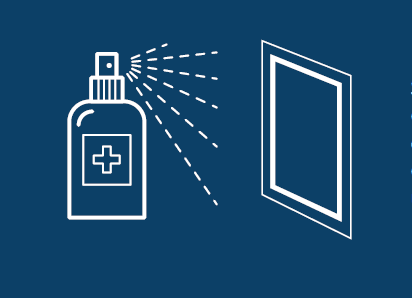 AND SAFER ROOMS
Surfaces, fittings, fixtures, furniture, equipment, stationery, vehicles, cutlery, crockery, linen and laundry are religiously disinfected at regular intervals or upon every use.
POLICIES ADAPTED FOR PRECAUTION
Suites and rooms are rested after checkout, before reoccupation. Guests and associates are requested to submit health declarations before entering hotels' premises.
CARE FOR THE CARING
Utopia Group associates have easy and quick access to sanitization stations and protective equipment to keep themselves safe. Regular health checks and counseling support is also provided to ensure their physical and mental wellbeing
At Utopia Group, our highest priority is the health, safety and security of our guests, employees and business partners worldwide. In response to the recent development of the COVID-19 pandemic, we continue to follow the latest advisory and recommendations from the World Health Organization (WHO) and Ministry of Health & Family Welfare. We are closely monitoring the novel corona virus (COVID-19) updates from the WHO and from State & Central Government.
As per the guidelines by the Government of India the hotels will resume operations from 8th June, 2020. All our staffs will maintain hygiene, hand sanitizer, masks & gloves. We request you to check with the team at the hotel for further details. We would like to reassure you about any travel plans you may have with us, because we are committed to full flexibility with booking terms and conditions. We have adjusted our policies accordingly. To enhance our support & facilities to our esteemed guests, all Utopia Hotels & Resorts are postponing the stay dates or waiving individual cancellation fees for stays till 7th June, 2020. Guests must cancel the booking or contact us at least 24 hours before their stay dates for the waiver.
Guests who have booked through travel agents or other third parties are advised to contact their booking provider for information on their cancellation policies. For reservations made as part of a group booking, please contact your booker/organizer. For further assistance, guests can reach out to us on our numbers & e-mail id's provided on the Contact Us page.
So you could book your stay after 8th June, 2020.
Updated Reservation and Cancellation Policies
Guests, who have booked with us till 30th May, 2020 can reschedule their booking to any date till 31st March, 2021 subject to availability with a rate difference.
In case the lockdown is extended, any fresh booking of rooms between 1st May to 30th June, 2020 can be amended to any date until 31st March, 2021 subject to the availability with rate difference.
Please feel free to contact us for any clarifications on 7008240548 or email us at utopiahotelsandresorts@gmail.com & we will do all we can to assist you.
Embracing and adapting to the changes, we are prepared to welcome you soon with an all renewed service spirit & zeal. Your safety and wellbeing has been and will always be our top priority. We shall undertake the highest standards of safety measures to ensure a safe stay for you, for your family & friends at Utopia Hotels and Resorts, Daringbadi.
Precautionary Measures
We Love to Care – with a deep sense of care and commitment for the individuality of our guests, extra measures have been implemented at all our hotels to ensure the health and safety of all individuals. The precautionary health & hygiene measures across our hotels are based on instructions received from the Ministry of Health and Family Welfare on the guidelines for prevention of transmission & disinfection of Hotels against the COVID-19 virus.
Training at all Our Hotels to sensitise guests to the protocol prescribed by Government of India for personal health & hygiene during COVID 19.
Past travel records within the last 14 days are obtained from each check-in guests for record.
Hotels are measuring body temperatures of all guests, associates, vendors & staffs using digital thermal scanners.
Repeated surface cleaning and sanitization of all areas, including increased access to alcohol-based hand sanitizers at public areas (Reception, Lobby, Restaurants).
All our dining outlets' table arrangements has been adjusted to 1m distance from each other.
Maximum of 1 family person will be allowed per table during dining process post lockdown.
All tableware including salt & pepper shakers, toothpick holders, sugar container, tent card holders, menus and bill folders are dis-infected and sanitized on regular intervals.
All crockery and utensils used at the buffet counters, including tongs, spoons and under liner are changed and sanitized every 30 minutes.
Dining tables and chairs are sanitized with disinfectant approved by WHO before serving new guests, so guests can find a pleasant and safe dining experience at the restaurants.
Vehicles used for guests & staffs are being dis-infected & sanitized on regular intervals & only one family per vehicle is being allowed to travel.
Our team is well-prepared and is dedicated to uphold the cleanliness of Our Hotels. Utopia Group looks forward to  welcoming guests to Odisha & have a safe yet memorable experience with Our Hotels in near future.
For any assistance, please email our Central Reservations at utopiahotelsandresorts@gmail.com or contact us at 7008240548.
This information will be updated from time to time depending on the development of the situation